Materiality Assessment
#Materiality Evaluation Process #Materiality Assessment
AfreecaTV analyzed the internal and external business environment and stakeholder interests to select key ESG issues that required focused management. An evaluation was carried out in three stages according to the principles of the Global Reporting Initiative (GRI) Standards, a global sustainability management reporting guideline.
Materiality Evaluation Process
STEP 01Issue Pool Configuration

Through an internal and external environmental analysis of global sustainability management standards, issues related to AfreecaTV were synthesized to form a pool of 34 sustainability management issues.

Analysis of international standards

Review of international standards and evaluation items for sustainability management such as GRI Standards, ISO 26000, and UN SDGs

Review of industry issues

Sustainability management in the same industry excellent company Review materiality assessment issues

External Environment Analysis

Analysis of benchmarked company

Internal Environment Analysis

Review internal strategic challenges and key points of interest
STEP 02Materiality Assessment Progress

Based on a stakeholder survey, a media survey, industry benchmarking, and expert evaluation results, we identified the impact on AfreecaTV's business and social interest of each issue and derived priorities.

Analysis of social interest

Analysis of issues reported in the same industry and media investigation related to economic, social, and environmental issues

Analysis of business impact

Key stakeholder surveys and external expert evaluation
STEP 03Selection of Key Issues

As a result of the materiality test, four major issues were selected: 'Activate stakeholder communication', 'Enhance customer satisfaction and service quality', 'Perform company-wide risk management', and 'Strengthen content safety and support partner training'.

Selection of key issues

Selection of final report issues and identification of priorities

Planning of a detailed table of contents

Establishment of a report writing plan in line with global standards according to GRI reporting principles
Materiality Assessment
As a result of the materiality test, a total of ten issues were selected, including four core issues and six potential issues. Key issues of high importance were selected through a survey of major stakeholders and the opinion of internal and external experts, and based on this, the contents of the sustainability management report were determined and company-wide responses to major issues are being developed. Based on the materiality evaluation results of the 2021 ESG Report, we will diagnose the ESG level of AfreecaTV.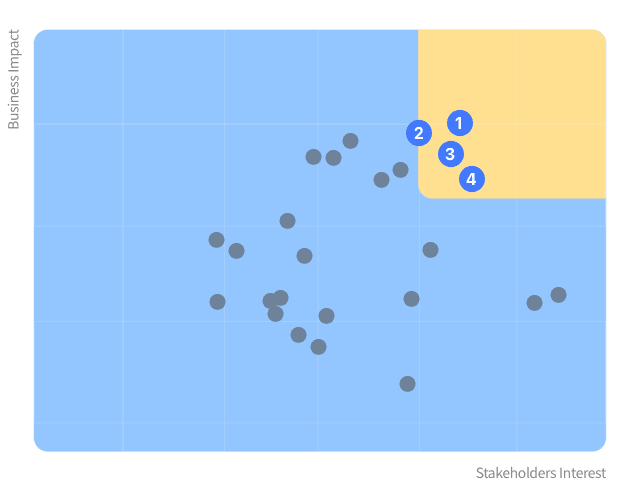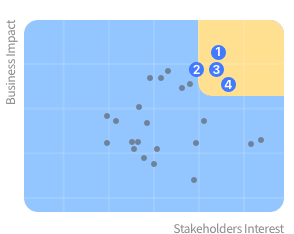 Materiality Assessment table

| N | issue | Report Page | GRI Index | Category |
| --- | --- | --- | --- | --- |
| 1 | Activate stakeholder communication | p.78-80 | 2-29 | Key Issue |
| 2 | Enhance customer satisfaction and service quality | 42 | N/A | Key Issue |
| 3 | Perform company-wide risk management | p.66-69 | 403-7 | Key Issue |
| 4 | Strengthen content safety and support partner training | p.39-41 | 403-5 | Key Issue |
| 5 | Manage energy consumption and increase efficiency (in the office/data center, etc.) | p.37-38 | 302-5 | Potential Issue |
| 6 | Conduct social contribution activities in consideration of the business characteristics | p.54-59 | 201-1 | Potential Issue |
| 7 | Strengthen CEO-employee communication | p.53, 79 | 2-16 | Potential Issue |
| 8 | Ethics and Compliance | p.70-71 | 419-1 | Potential Issue |
| 9 | Strengthen information security and cybersecurity | p.72-75 | 418-1 | Potential Issue |
List